---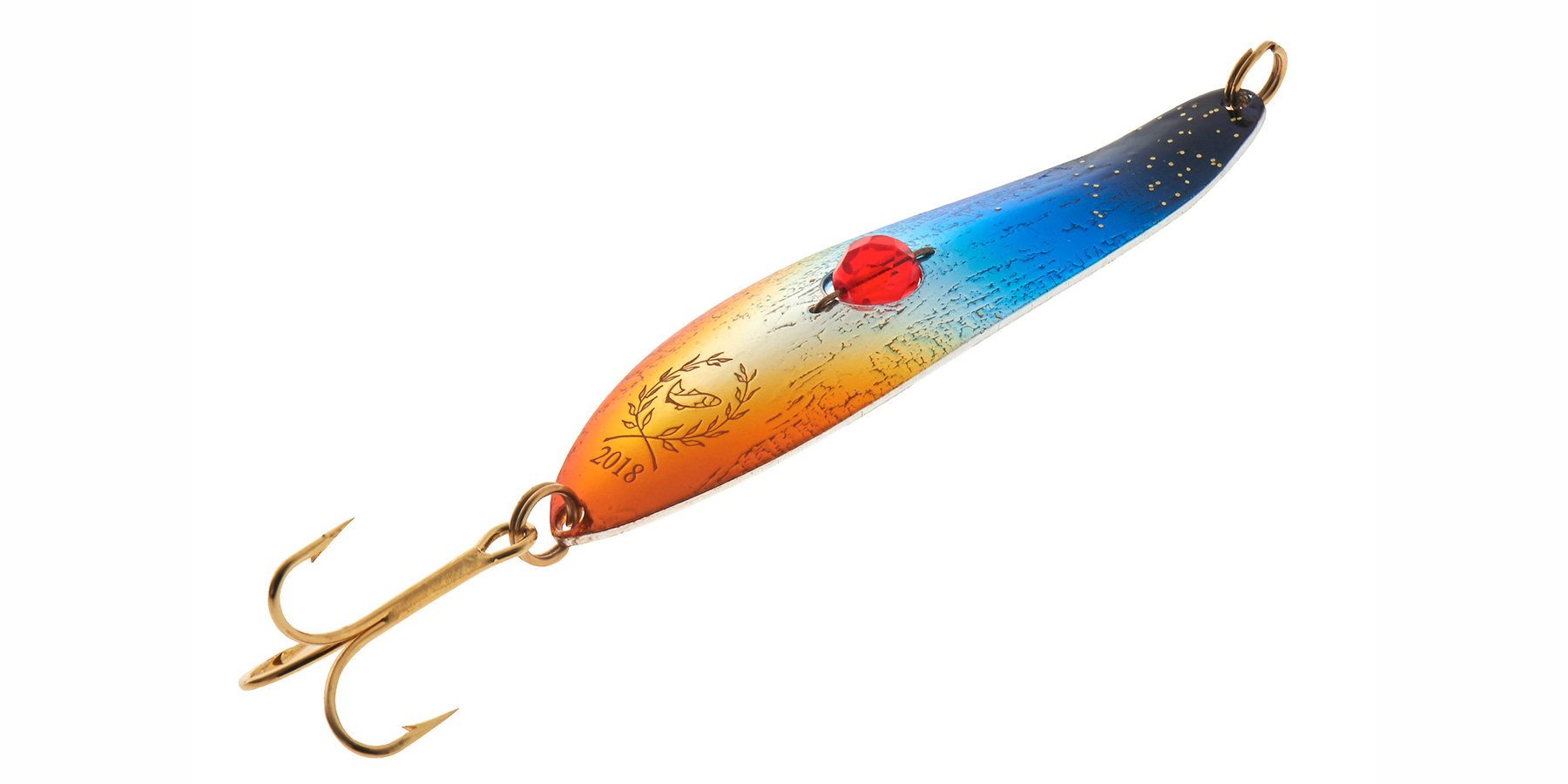 ---
2018 will be a special 50th year, an anniversary since this legendary lure was created.
During the past years the Lätkä has become the familiar favourite of many a fisherman worldwide.
The celebration "Lätkä" is metal plated in pure silver and 24 karat gold!
This lure is a sure favourite for all the predator fish.
The celebration model is produced in three special sizes and colours.
Three sizes: 90/24, 75/18 and 70/14. All lures are packed in a transparent gift box.