---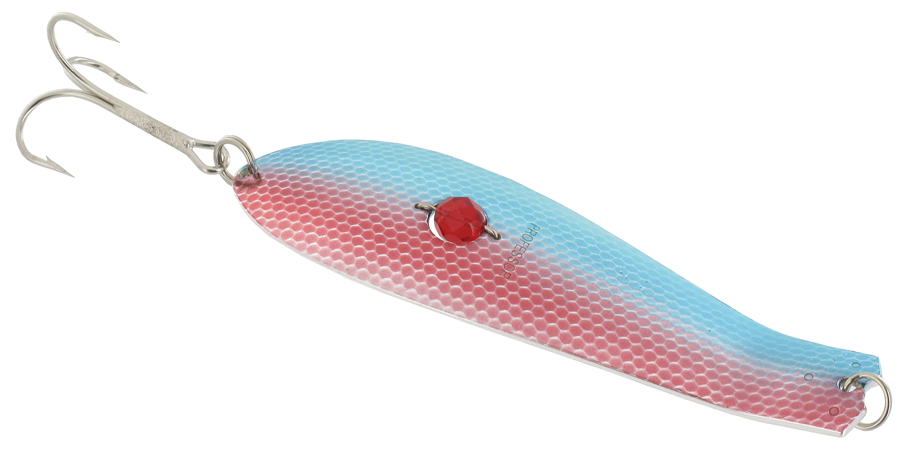 ---
Length 115 mm and Weight 36 g
The Professor is a terrific choice for trout fishing! This casting model can be cast both from the shore and from a boat. When fishing in long stretches of shallow shores, casting distance becomes a major factor.
The longer the casts, the wider area the lure can cover. Remember to use an interrupted retrieve when tricking trout: stop your retrieve for a second or two every once in a while.