---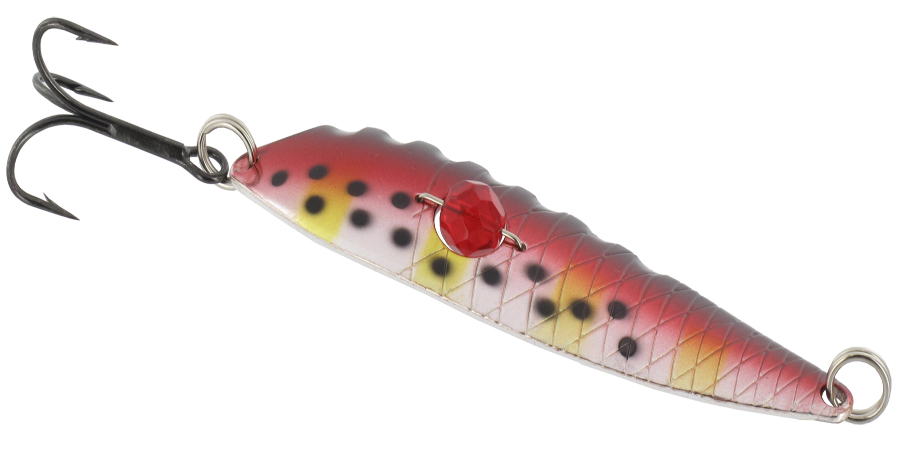 ---
Length 85 mm and Weight 19 g
From October to December, the trout waters of Finland's western coast are very busy indeed. Anglers looking to catch red-meated fish are waving their rods around among the waves, lines whizzing all over the place.
The Kruunu (or Crown) is an accomplished swimmer and it has already been one of the most popular lures among trout anglers for years. Anglers who prefer to fish from the shore have praised the Kruunu's ability to swim at the depth of only a few centimetres. This quality is especially great for fishing in shallow shores rich in bladderwrack.