---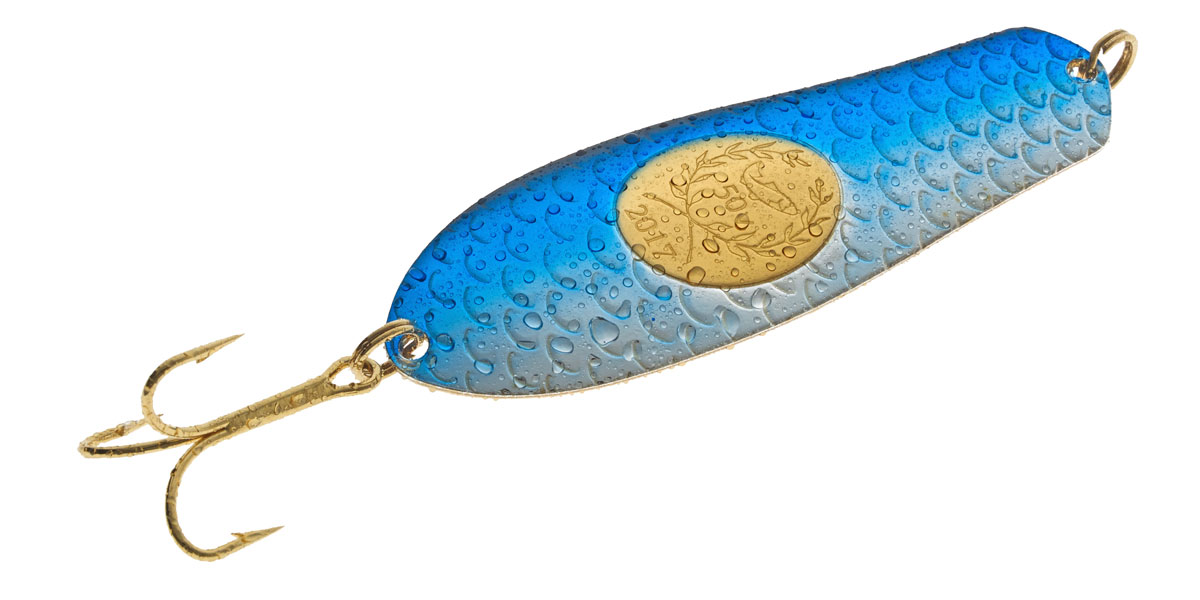 ---
"Loiste" is the Anniversary lure for the year 2017, which is an attractive lure and suitable for nearly all species of fish. Above all, it is a great gift for all lovers of fishing.
Our company, Kuusamon Uistin was founded in 1967. In 2017, it will be 50 years since the first lures were born. Over the years, we have manufactured numerous catchy lure models. Here is our latest model the "Loiste", which incorporates traditional handcraft with the latest technology.
Our special Anniversary lure "Loiste" is coated with pure silver and 24 karat gold. They are produced in three different sizes and colours.
Blue 85 mm ja 29 g
Green 70 mm  ja 19 g
Orange 55 mm ja 12 g
Kuusamo Anniversary lures are produced in limited amounts. The first Anniversary lure was introduced in 1995.